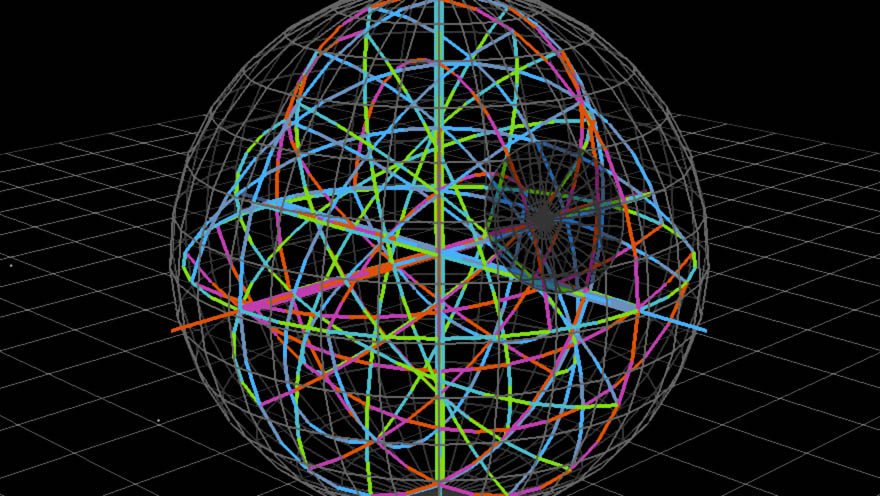 Animate Your Way to Glory
Math and Physics in Motion
"The last time that I stood here was seven years ago."
"Seven years ago! How little do you mortals understand time.
Must you be so linear, Jean-Luc?"
Note: This article is significantly longer than previous instalments. It features 4 interactive slideshows, each introducing a new tool as well as related concepts around it. In one way, it's just another math guide, but going much deeper. In another, it's a thesis on everything I know about animating. Their intersection is a handbook for anyone who wants to make things move with code, but I hope it's an interesting read even if that's not your goal.
Developers have a tough job these days. A seamless experience is mandatory, polish is expected. On touch devices, they are expected to become magicians. The trick is to make an electronic screen look and feel like something you can physically manipulate. Animation is the key to all of this.
Not just any animation though. Flash intros were hated for a reason. The <blink> tag is not your friend, and flashing banner ads only annoy rather than invite. If elaborately designed effects distract from the content, or worse, ruin smoothness and performance, it'll turn people off rather than endear. Animation can only add value when its fast and fluid enough to be responsive.
It's not mere polish either, a finishing touch. Animation–and UI in general—should always be an additional conversation with the user, not a representation of internal software or hardware state. When we press Play in a streaming music app, the app should respond immediately by showing a Pause control, even if the music won't actually start playing for another second. When we enable Airplane Mode on our phones, we don't care that it'll take a few seconds to say good bye to the cell tower and turn off the radio. The UI is there to respond to our wishes: it should act like a personal assistant, not a reluctant helper, or worse, a demanding master.