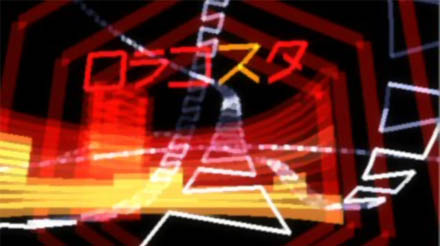 Advanced Visualization Studio
What is AVS
AVS is a music visualisation plug-in for Winamp. Unlike most plug-ins however, AVS allows you to play around and make your own visuals, from a set of pluggable components combined with a scripting system. In the early 2000s, AVS was considered one of the most awesome, most flexible music visualisers on the planet, and the resulting variety in visuals (called presets) was amazing.
Even more, AVS allows you to compose and preview presets completely real-time and with script code, updating even between individual keystrokes. This stroke of genius turned it into an eminently accessible tool that drew the attention of enthusiasts from around the world. In forum communities such as Winamp.com and DeviantArt, coders and non-coders hung out and shared presets of ever increasing complexity and style.
Over the years I've made several critically acclaimed packs of AVS presets and plug-ins, many of which are included in the official Winamp distribution. My visuals are trademarked by technical complexity: 3D rollercoasters, convincing dancers, sci-fi shootouts, cartoony rendering, etc. along with good music response.
For many years, AVS was basically dead and buried: the official version shipping with Winamp was broken and crash-prone. But in 2012, Semi Essessi put together a stand-alone version of AVS that can be used to bring this lost chapter of internet history back to life.
Links
My Presets
Enjoy these packs of presets, packaged in a self-extracting installer. Ordered chronologically, most recent on top.
Thanks to Yathosho of Visbot.net for repackaging these in an admin-aware installer.
My APEs
AVS can be extended by writing your own components. I've made several multi-purpose APEs which you can download here.
Note: my Texer II, Color Map, ChannelShift, Color Reduction and Multiplier APEs are already included with Winamp5.
Note: All these APEs are unsupported. Use them at your own risk. Redistribution outside of AVS packs is not permitted.
Available for download:
Picture II
Improved picture renderer. Can read BMP and JPEG, supports all AVS blend modes, subdirectories and bilinear filtering.
VJ Control
Gives you a bunch of sliders, buttons and checkboxes for controlling presets interactively.
AVSGrabber - 2.0 alpha
Captures AVS presets to AVI. Insert into the preset to use it. For experimental audio capturing, use the provided out_grab.dll as output in Winamp.